Announcement
Believe It To Achieve It!!
More editing options
You have reached the home of the Sellersville Belles Gold Fastpitch Softball Team. This team is made of talented players from Bucks, Berks, Chester, Northampton, Schuylkill, and Montgomery Counties. The 2019 season will be the 25th year of the Sellersville Belles. Throughout our history each year's team seems to be just a little stronger than the previous year. But even with the changes that occur with players, numbers of teams, and results, one thing still remains constant - the Sellersville Belles are committed to making our players the best young ladies and softball players they can be. Our focus is on team play and instilling a committment to excellent to master the fundamentals of the great game of fastpitch softball.
Playing in Sellersville is different than most places. Players who come to Sellersville stay in Sellersville. Our players and parents develop into a large family-type unit that works hard together to host 2-3 tournaments per year as our major source of fundraising. We do tournaments right at Sellersville and teams come from Maryland, Virginia, New York, New Jersey, and of course Pennsylvania to experience a Sellersville Belles Tournament.

We strive to put together a team of young ladies, who, much like the charter members of the Sellersville Belles were, are a group of hard-working, enthusiastic, hustling players who love the game of softball. We play a schedule of both showcase tournaments as well as competitve elimination tournaments. We teach fundamental skills and want our players to develop into students of the game of fastpitch softball. We place high expectations on our players as they prepare for play at the collegiate level. We believe that because fastpitch is such a great game, it should be fun. The Belles work hard and play hard, and have a good time doing both. Come on out to B. Earl Druckenmiller Park and catch the Sellersville Belles as they bring their exciting brand of "Belles Ball" to the Softball Mecca of Eastern Pennsylvania - Sellersville!!
Let's go Belles!!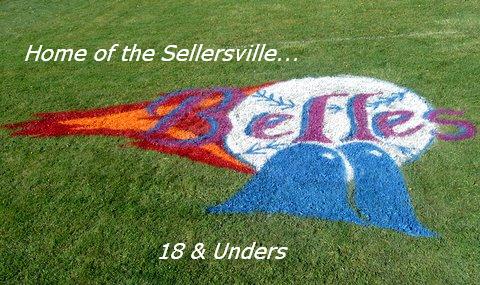 Comments
There are no comments for this announcement.